PCHETA: federal legislation for palliative care. Become an advocate today!
Today, advocates from the Patient Quality of Life Coalition will descend on Capitol Hill to educate lawmakers and ask for their support on the Palliative Care and Hospice Education and Training Act (PCHETA) (H.R. 3119/S. 2748).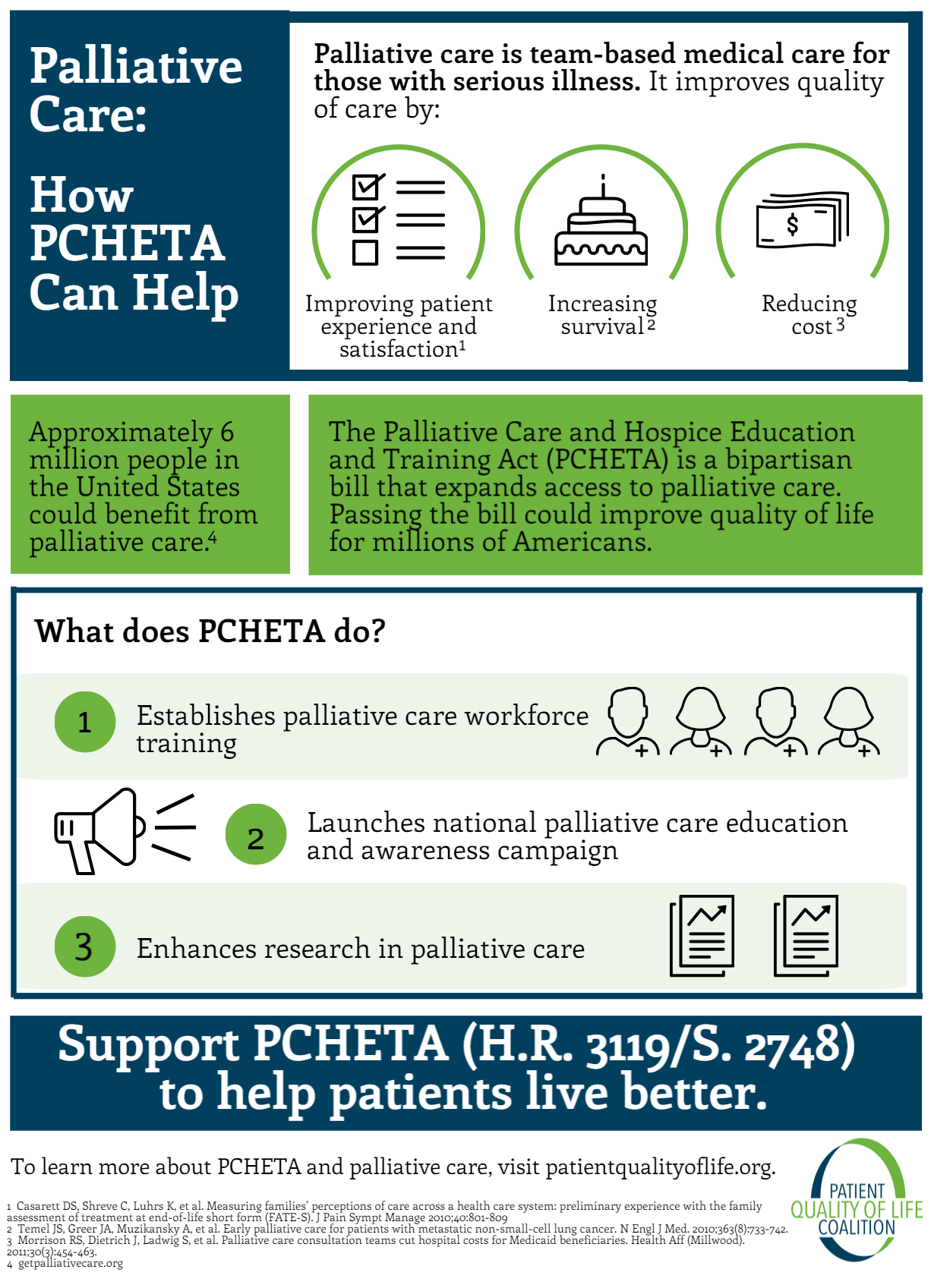 You can be an advocate for palliative care, too! Participate in #PQLCLobbyDay by calling or emailing your elected representative, or posting about PCHETA on Facebook or Twitter (don't forget to tag your representatives!). Doing any of these will help create buzz – and the more congressional offices hear from you, the more likely they are to co-sponsor or champion PCHETA!
To help you get started, the Patient Quality of Life Coalition has developed an email template for you to send to your legislator, sample tweets and Facebook posts for #PQLCLobbyDay and social media best practices for targeting lawmakers. Remember to include #PQLCLobbyDay in all your messaging!
To learn more about #PQLCLobbyDay and other coalition activities, visit the PQLC website.