How Palliative Care Helps with Body Image Concerns from Breast Cancer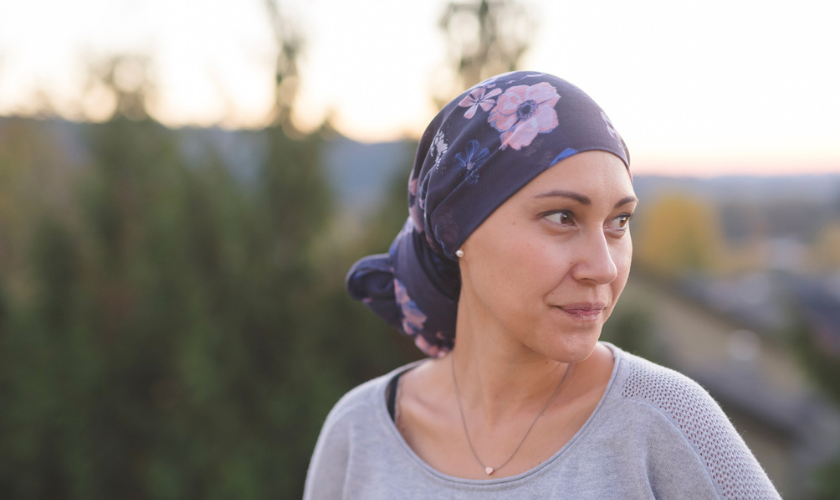 Breast cancer is one of the most common types of cancer in women in the United States. In fact, a woman has a 1 in 8 chance of developing breast cancer during her lifetime, according to the American Cancer Society. The good news is that breast cancer deaths have been on the decline for many years now. Increased awareness, better screening and better treatment are saving lives. 
So, surviving breast cancer is absolutely a cause for celebration. However, just because someone survives breast cancer doesn't mean that it doesn't affect their body image, possibly in negative ways. After all, diagnosis and treatment are life-changing experiences, and their body will never be exactly the same as it was before the diagnosis. 
We spoke with Dr. Beth Popp, an oncologist and palliative care specialist, about the impact that breast cancer takes on a person's self-image and emotional well-being. She shared that palliative care can help you grapple with these kinds of concerns, including anxiety and depression, as you navigate breast cancer treatment and recovery.
Understanding palliative care
First, a brief explanation of palliative care. Palliative care is specialized care for people who are living with a serious illness. Serious illness often causes pain, stress, and other symptoms that detract from your quality of life. A palliative care team can help you manage them, so you can live your life as normally as possible. 
For example, breast cancer treatments like surgery, radiation and chemotherapy all produce side effects, such as pain, fatigue, nausea and vomiting—and even depression. Palliative care can help you manage those symptoms, even while you're going through treatment. But palliative care can help with body image issues too.
How palliative care can help with body image 
Breast cancer diagnosis and treatment leave a mark on your body. Sometimes it's small: the spot where the biopsy needle entered your breast. But a lumpectomy can change the size and shape of your breast. And of course, if you undergo a mastectomy, that's a pretty significant change to your body. Even a reconstructed breast will not look exactly like your original breast. 
These treatments can also leave a mark on your psyche. For example, you may feel self-conscious about your body. You may be reluctant to wear a bathing suit (or any item of clothing) that would show scars or changes in size or shape to your breasts. Even when you're fully dressed, you may feel everyone's looking at your chest and noticing the changes. You may not be able to enjoy your normal daily activities because you don't feel comfortable with your body anymore. You may even have other concerns about your hair, skin, or weight, all of which can also be affected by cancer treatments. 
The question becomes: what would help you feel better about yourself and your body, post-treatment? That's where your palliative care team comes in. Palliative care specialists can also help you cope with the emotional impact of breast cancer treatment on your body. They can listen to your concerns and help you understand what you're feeling. Then they can point you in the right direction to get help. 
For example, your palliative care team can:
Provide connections to local groups or chapters of national organizations that support people with breast cancer and their families. 

Recommend a support group for cancer survivors where you can talk with other people who have firsthand experience with cancer-related body image issues. 

Refer you to a therapist or psychologist for counseling or cognitive behavioral therapy to help you identify your feelings and work through your concerns. 

Connect you with a psychiatrist for additional medical care. 

Suggest reaching back out to your breast or plastic surgeon to discuss any future surgical interventions, such as a scar revision, that may be necessary. 
Ultimately, your palliative care team wants to help you and your family feel prepared to confidently live the rest of your post-breast-cancer life. Don't be afraid to ask for help, even if you're not sure exactly what you need. 
Learn more
Listen on-demand to Dr. Beth Popp as she explains how palliative care helps people living with a breast cancer diagnosis. You can also listen to a podcast about how palliative care helped Cathy, who received palliative care while being treated for breast cancer.
About GetPalliativeCare.Org
GetPalliativeCare.Org is an online resource for patients and families that focuses solely on providing information on palliative care from the point of diagnosis. At GetPalliativeCare.org you can take a short quiz to see whether you or a loved one could benefit from palliative care. The site is provided by the Center to Advance Palliative Care.